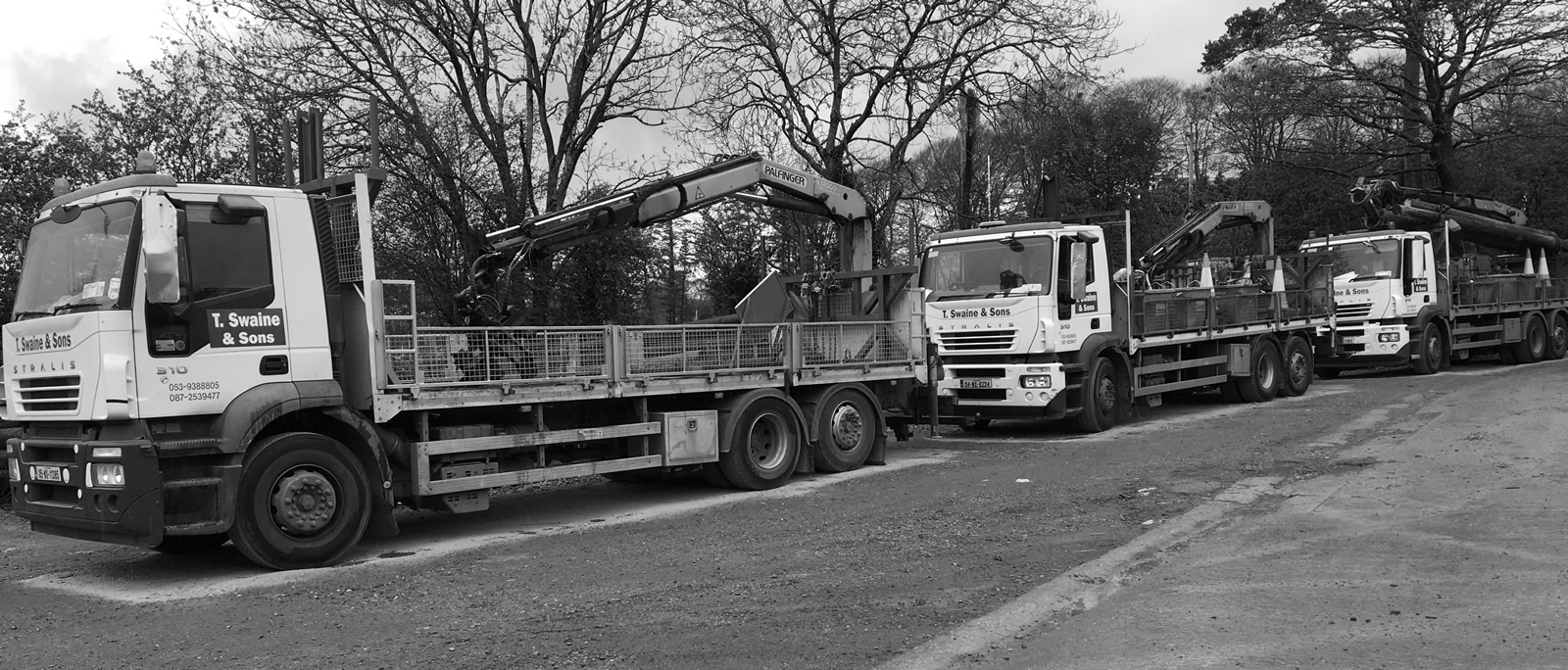 Thomas Swaine & Sons Limited is a family run business with its office located outside of Enniscorthy, Co. Wexford.
The business was started by Thomas Swaine in the 1970s. At the time providing plant hire to local councils and agricultural contracting were the key areas. Thomas Swaine's work extended to the ESB and Telecom Eireann in 1978.
Tomas Swaine joined his dad in the business as a teenager working as a digger driver, groundsman or tractor driver as was necessary. Learning all aspects of the business from the ground up. Tomas took over the running of the business from his father in 1988.
The company is owned and managed by Tomas and Elizabeth Swaine. Sons David, a civil engineer and Joseph are hands on within the company on a daily basis, daughter Catriona is a Chartered Accountant with a local practice and also works as the company's transport manager.
The company provides services from agricultural contracting, plant hire, directional drilling, hydro excavation, pole erection and civils.