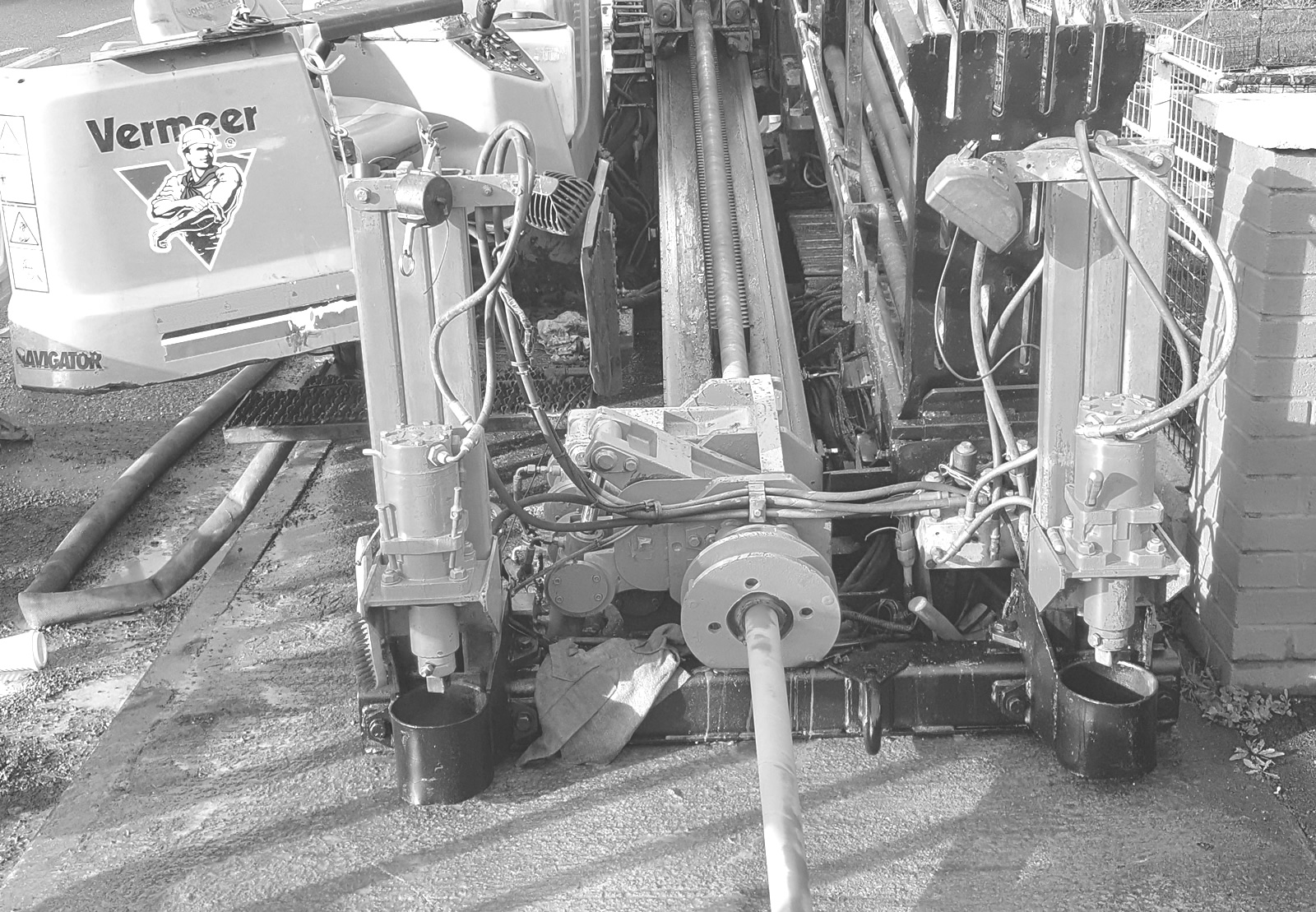 Thomas Swaine & Sons Ltd was one of the first companies in the Republic of Ireland to introduce directional drilling and now has over 20 years of experience in this field.
Directional drilling allows for the installation of utilities such as gas, water, electricity and telephone without needing to open cut the full trench allowing for installation under roads, rivers and railways.
Entry and exit trenches are required to allow the machine push the pipe through underground and remove the drill head at the end.
The use of directional drilling means thousands of metres of pipe can be installed without digging an entire stretch of road, reducing traffic disruption and traffic management costs.